Instagram is one of the most popular social networks and has seen strong growth in recent years. Over 1,000,000 people now use Instagram.
But Instagram is much more than a popular social network. Among other things, it is one of the largest advertising platforms in the world and the industry has recognized this. Hundreds of millions flow into Instagram campaigns and the business is extremely lucrative.
But not only large companies but also small businesses or individuals can earn very good money with the little brother. Here's an overview of how to make money with Instagram and how to best use the social network to make a profit.
Step 1: Build followers
Before you think about selling, you should realize that if you only have 50 followers and half of them are friends and family, you won't really have monetary success with Instagram.
It is important to build a solid following. That forms the basis.
But how do you build an Instagram following
? Here is the short version:
First of all, you should think about what added value you offer to people and why these people should follow someone. This added value can be different e.g.
Humor & Comedy
Good appearance & optics
Expertise & competence in a niche
News & Media Updates
No matter which way you choose, you have to ask yourself the question: What added value do I offer my followers?
The greater this added value is, the more people will follow because they can benefit and get value from the content. In addition, the possibility of profit or monetization increases with the added value.
Here is a concrete example:
Anna Laura Kummer is one of Austria's biggest Instagram influencers. She started publishing content on sustainability, veganism and minimalism several years ago. Many people, especially young girls could learn a lot from this content and derived great value from it.
Over time, the number of followers increased on Instagram, but also on YouTube and your blog. Over the months and years she built a following of over 100,000 people who listen to her opinion and advice.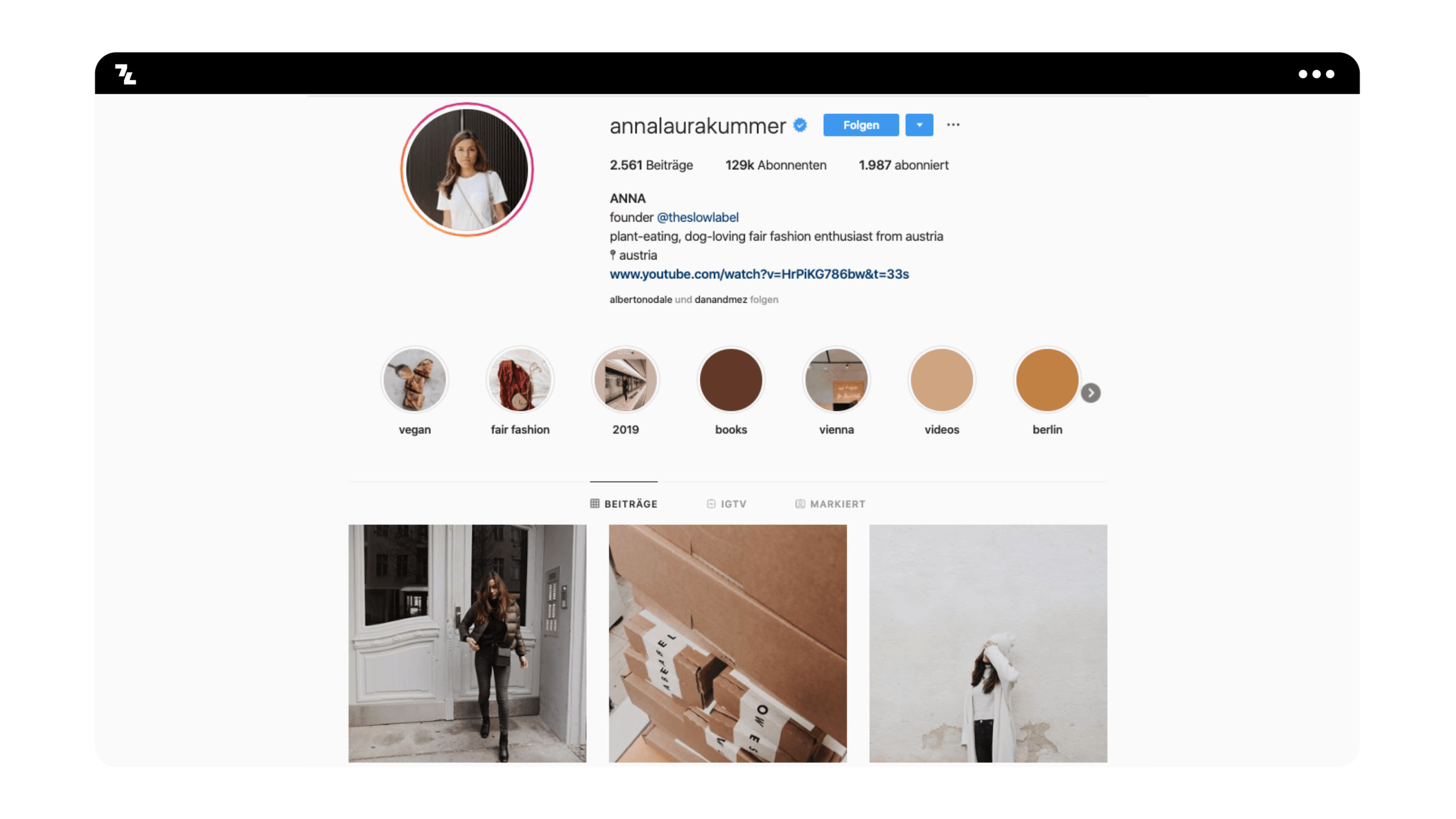 This leads to the next point that comes after added value and that is continuity. It is mandatory to provide valuable and visually appealing content on a regular basis. No matter what niche you're in. Those who are active will profit in the future. Most major Instagram accounts have hundreds if not thousands of posts and content shared for a reason. If you think short-term from the start, you won't be able to build followers organically with Instagram or other platforms. In this case, you should resort to paid ads.
Another important point is uniqueness. The Internet is flooded with content and people's attention span has become incredibly short, especially when it comes to content that already exists in multiple versions. It is therefore important to be unique and to have a unique selling proposition (USP). If you're unique, you stand out, and that's important on social media.

The last point concerns visual aesthetics. Instagram is a visual platform and therefore it is important to pay attention to the look of the content. The more harmonious the
Instagram feed
and higher quality photos and videos, the more appealing the profile. There are hardly any big accounts, with the exception of certain actors and celebrities who share poor quality content.
In the meantime, the quality requirements are so high that in most cases it is no longer sufficient to take photos and videos with a smartphone. Many successful Instagramer therefore already rely on professional equipment in the full-format range. However, if you want to take professional photos at a reasonable price, you should go for the Sony A6300. You can get this camera with lens for as little as 750€ and achieve professional results for comparatively little money.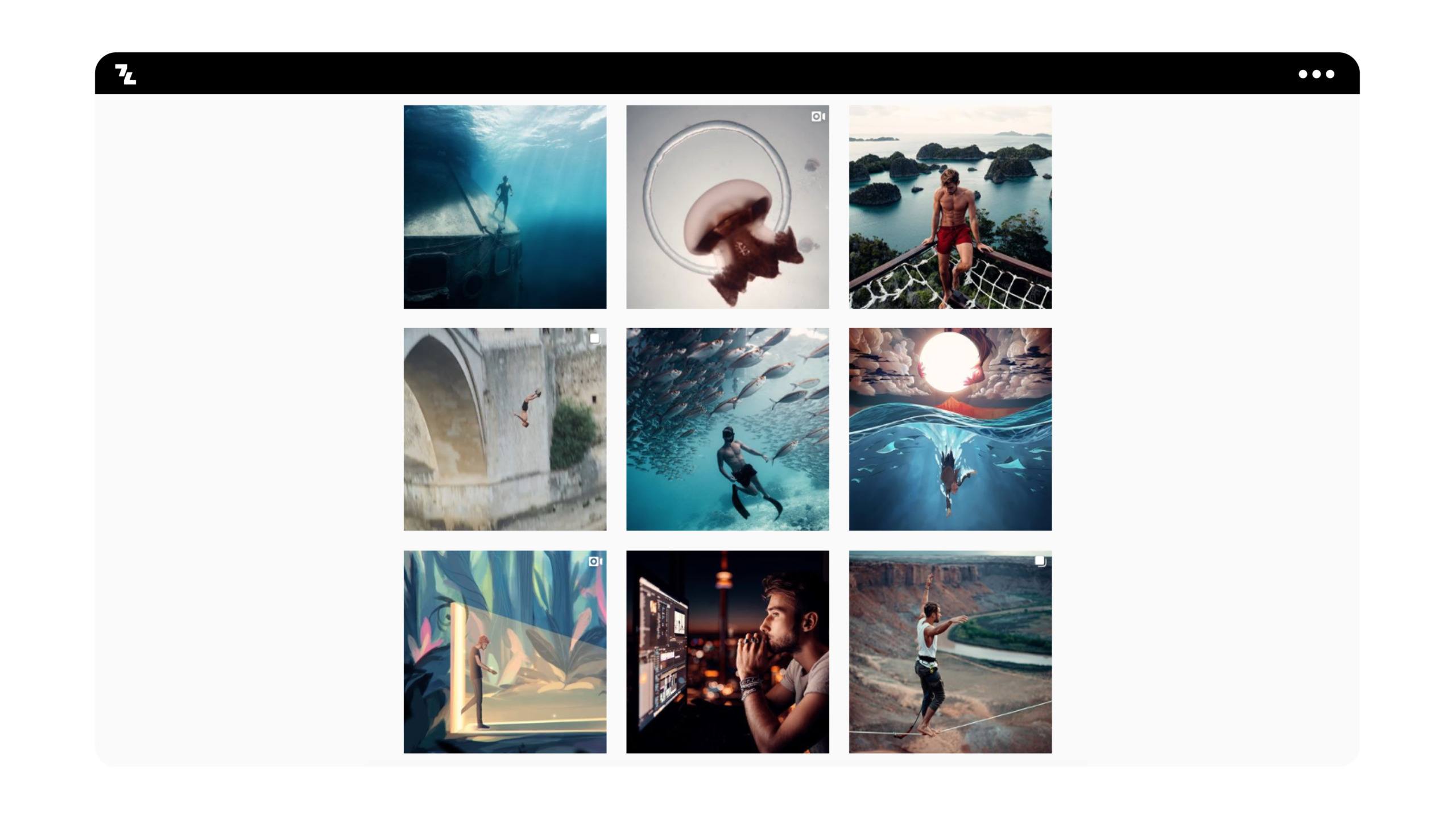 Extra tip: Instagram automation
Gaining followers can be very tedious. Especially in the beginning it's hard to get
to get reach on Instagram
if you don't have any followers yet. Instagram Bot is extremely well suited for this purpose. This automatically becomes active with other users and interacts with them by Like, Comment or Follow. The bot virtually takes over the Instagram account and starts to be active with other users by itself. Thus, the attention increases significantly and the growth is accelerated.
For this we clearly recommend
Autogramer
. It is by far the best bot when it comes to functionality, ease of use and effectiveness. The tool can be used beyond the standard functions of an
Instagram bot
also
post automatically
(Scheduled Posts).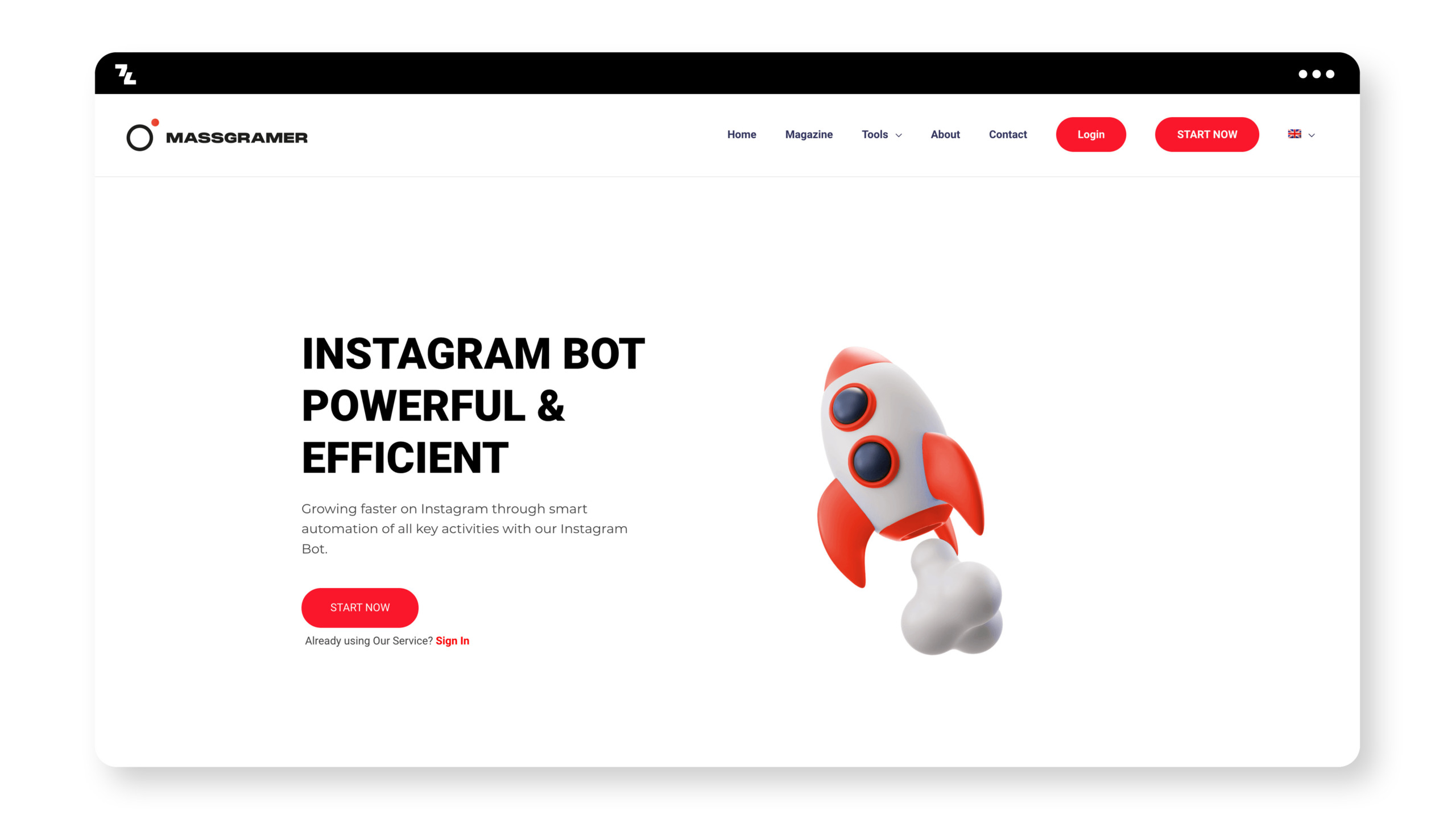 Step 2: Monetize account [Mit Instagram Geld Verdienen]
If you already have your own Instagram account and a following, there are various ways to monetize it. Depending on the type of niche and target audience, there are an incredible number of possibilities.
Collaborations / Sponsored Posts
The first step is obvious, as you will inevitably be confronted with it once you reach a certain number of followers. Collaborations with brands are mostly products that are to be promoted against payment or commission participation.
For example, if an account has many followers in the area of fitness, a collaboration with a supplement brand is obvious. This collaboration may consist of simple product postings in the feed and in the story. Sometimes it's just about short term posts but mostly long term partnerships with fixed monthly payment are of interest. These can sometimes be very lucrative. Especially if the product fits the target group exactly and the advertising comes about "organically".
Again, the same principle applies – the product should fit the target group and create added value. The higher the added value the better the sales. Bad products for lead to negative feedback and damage trust.
Affiliate marketing
However, if you want to have more control over monetization and control it yourself, you should try affiliate marketing. Specifically, it is about promoting certain products, which you choose yourself from certain suppliers. Afterwards, you rarely get paid a certain commission per click but usually per sale. Affiliate marketing is mostly done with niche sites or on YouTube but can also work very well on Instagram.
Known affiliate networks and partners are:
Digistore
Clickbank
CopeCart
Amazon
Asos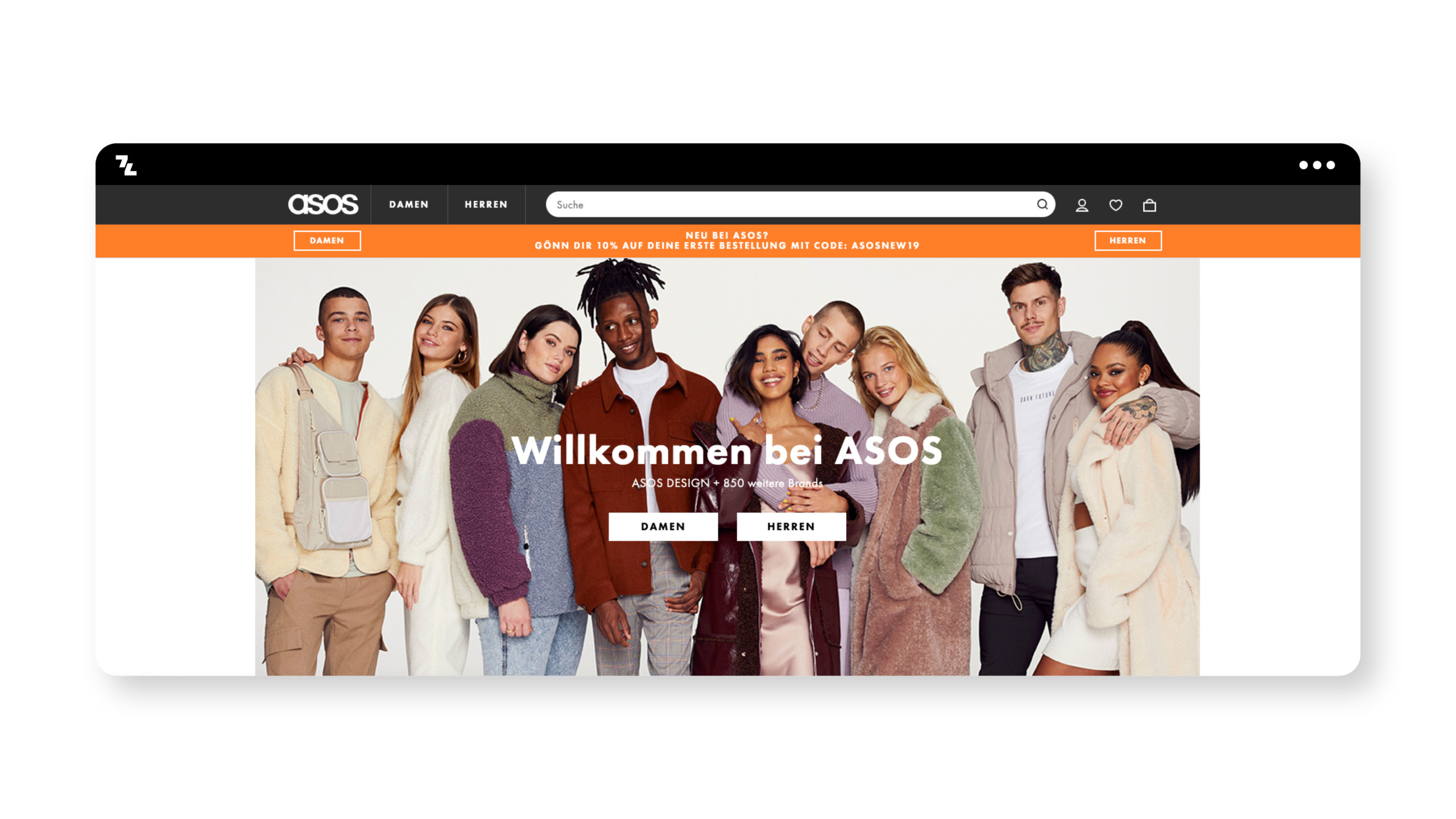 Own products
The next step would then be to create your own products and sell them. Mostly you need a webshop or your own website for this. There the products are listed and available for sale. The main advantage lies in the fact that you bind the followers or customers to you and not to another brand.
This creates trust and also increases the conversion rate. In addition, the margin on own pproducts is much higher.
Initially it makes sense to sell small and or digital products to keep initial costs low. In Anna's case, for example, it was self-designed sustainable cell phone cases. E-books are another product that can be created very cost-effectively and sold at a good price.
Subsequently, provided the first products can offer larger or more expensive products such as in online program or a video course. The advantage here is again that they are digital products and the "manufacturing costs" are low.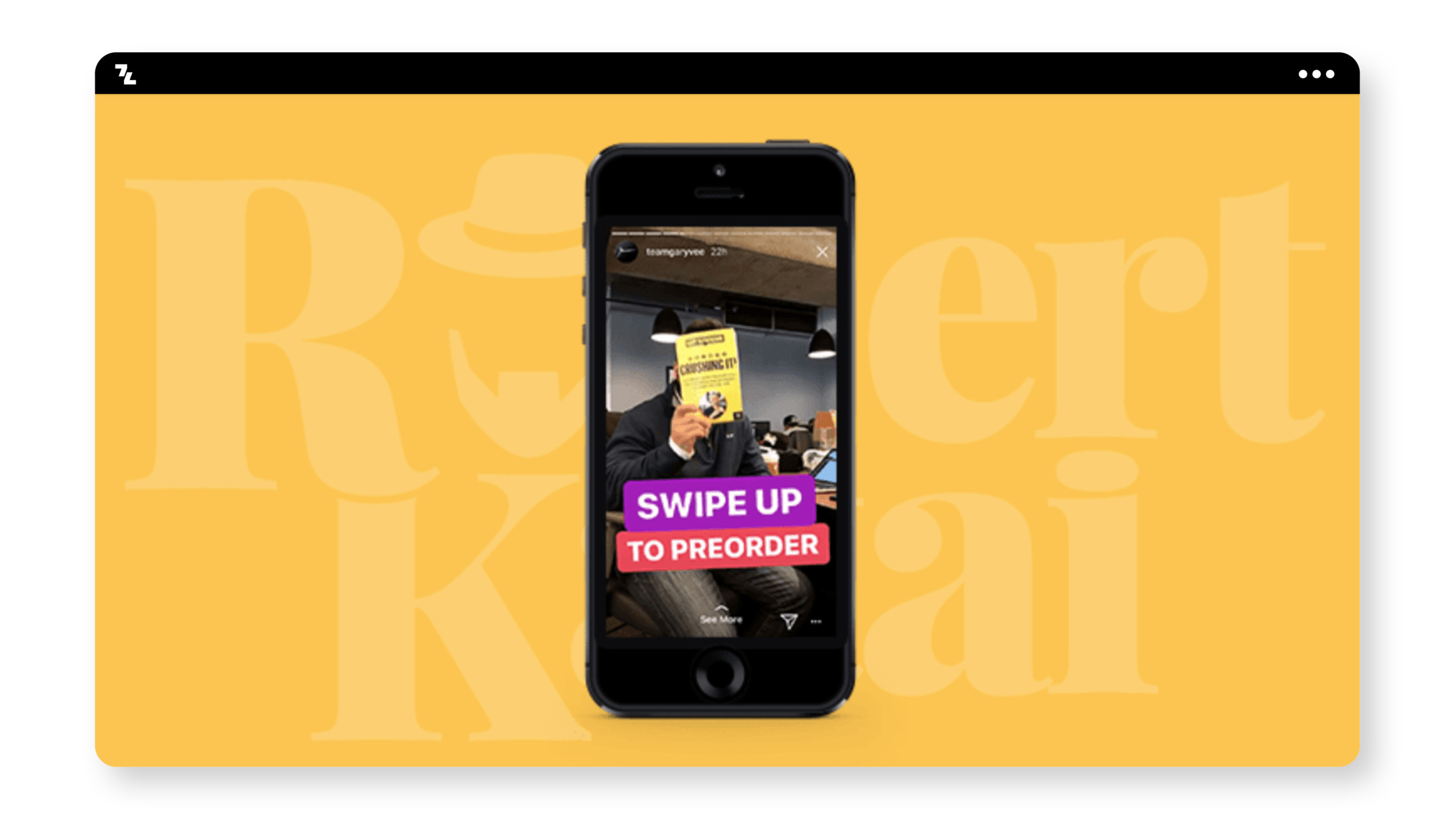 Paid Shoutouts
Paid Shoutouts work best with Themed Pages such as Fitness Pages, Auto Pages, Meme Pages etc.. These pages usually have a very large following and offer other smaller pages, usually from the same niche, a shoutout in exchange for payment.
These shoutouts are usually deleted from the feed or story after 24 hours. This kind of monetization is not very sustainable, because most followers don't like it when other people's pages are promoted. However, it can be particularly lucrative in the short term.
Earn money without own followers
You don't have to have followers yourself to make money with Instagram. It is also very easy to earn money with Instagram without an account, provided you have the necessary start-up capital and knowledge.
There are several ways to do this and here are the most important and lucrative ones at a glance.
Influencer campaigns
You don't have to have many followers yourself to successfully sell products or services on Instagram – you can also use the followers of other accounts. There are numerous large Instagram pages or personal profiles that are open to "collaborations" of all kinds.
In return, of course, most want to be paid – ideally in advance. Sometimes, however, you can agree on a revenue share. Again, the better you negotiate, the better your chances of getting a good price.
Of course, these campaigns should be set up in such a way that the product or the offer fits exactly to the target group and is tailored to them. The more precise this process is, the better these campaigns convert. In the end, this is decisive for whether a campaign is really successful or not.
Important: You should always analyze these influencers in detail and ideally ask for data and statistics. There are a lot of fake sites that charge a lot of money for shoutouts and campaigns without offering any real value, because most likes, followers and comments are bought. If they do not respond to this request is usually an indication. Additionally, you can also check the statistics on platforms like Social Blade.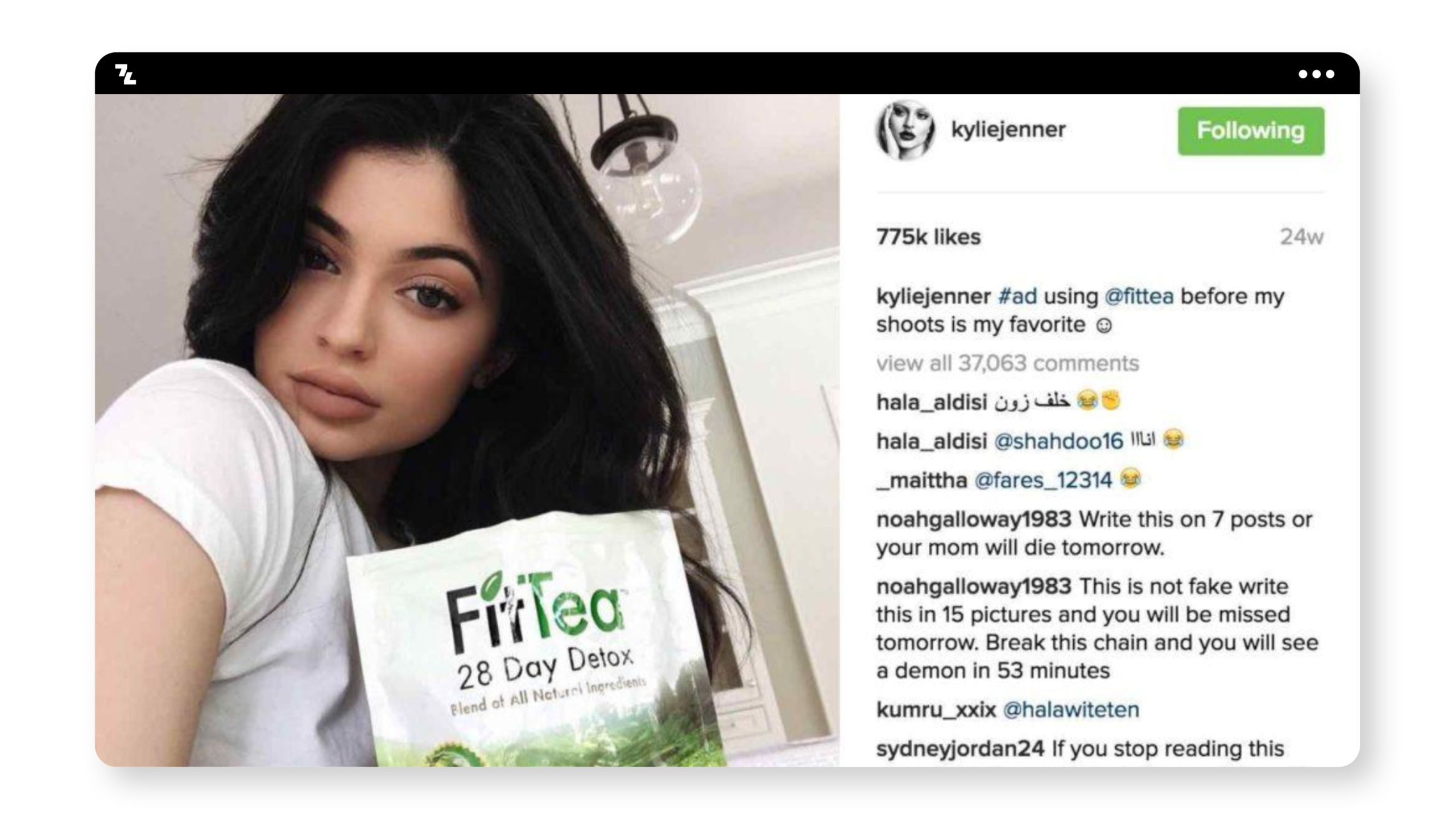 Paid Advertising
If you have the necessary know-how and start-up capital, you can of course also use paid advertising. This means creating an ad account through Facebook Business Manager and placing ads on Instagram.
These are comparatively still extremely inexpensive and one reaches with little money already very many people. Instagram Story Placements, in particular, have comparatively downright favorable CPMs.
These offers then lead to products or services that you offer yourself via a web store or website. However, you can also advertise third-party offers and earn money through so-called affiliate income. Affiliate revenue is nothing more than commissions you get for recommending a purchase.
Consulting
If you already have the necessary knowledge and practical experience, you can also help other companies build Instagram accounts. This may sound ridiculous to many, but there are numerous companies that are willing to spend several thousand a month and pay an agency to build their Instagram account.
Of course, you need profound know-how and experience to be able to successfully serve such customers. Of course, this does not work without having set up or maintained accounts yourself beforehand. Results are the most important thing to be able to convince potential customers.
In America, there are already marketing agencies that specialize only in Instagram and offer only Instagram marketing as a service. These demand correspondingly high monthly support rates for the in-depth know-how, but demand is increasing. In Europe, the company would be one of the first to specialize exclusively in Instagram and could profit as an early adapter.
Site Flipping
Site flipping works not only with domains but also with Instagram names. No matter if these accounts already have many followers or not. You can make a lot of money with Instagram names because they are unique.
Most of the good Instagram names were picked up and occupied or secured by users years ago. But there are still a few good Instagram names that can be secured and potentially sold or monetized.
Instagram names are like real estate in times of inflation, prices are rising incredibly fast. This is because good Instagram names are unique and no one has the opportunity to open an account with the same name.
To get good sites you need a lot of patience and negotiating skills. You can randomly try different Instagram names and test if they are still taken and can be potentially interesting.
Or you actively write accounts with few followers, but which have very good names and can be sold later. However, this can be very difficult, as most users of such accounts are inactive or already know about the value of the name and demand some money. Nevertheless, with a little negotiating skill, you can get very good prices for TOP account names.
Of course, you can also buy pages that already have followers and have experienced strong growth or where an upward trend is visible. But for this you need a lot of negotiation skills and know how to recognize if these pages have really grown organically.
PGlmcmFtZSB0aXRsZT0iTWl0IEluc3RhZ3JhbSBHZWxkIFZlcmRpZW5lbiBpbSBKYWhyIDIwMjEgIC0gVE9QIDcgTcO2Z2xpY2hrZWl0ZW4iIHdpZHRoPSI4MDAiIGhlaWdodD0iNDUwIiBzcmM9Imh0dHBzOi8vd3d3LnlvdXR1YmUtbm9jb29raWUuY29tL2VtYmVkL1RDdy01MXNxVGRnP2ZlYXR1cmU9b2VtYmVkIiBmcmFtZWJvcmRlcj0iMCIgYWxsb3c9ImFjY2VsZXJvbWV0ZXI7IGF1dG9wbGF5OyBjbGlwYm9hcmQtd3JpdGU7IGVuY3J5cHRlZC1tZWRpYTsgZ3lyb3Njb3BlOyBwaWN0dXJlLWluLXBpY3R1cmU7IHdlYi1zaGFyZSIgYWxsb3dmdWxsc2NyZWVuPjwvaWZyYW1lPg==
What do you earn on Instagram?
How much money you ultimately make on Instagram depends a lot on how many followers you have and what niche you're in. Furthermore, it also depends on which monetization you choose. Thus, one cannot give a blanket answer to this question.
However, here is a small approximation. For example, small influencers 1k-100K usually earn several hundred euros in sponsored posts. Larger influencers with +100k reach sometimes over 1000€ and celebrities like Kyle Jenner or Kim Kardashian now demand 6-7 digit sums.
From how many followers do you get money?
You can't give a blanket answer to this question. Basically, however, the quality of followers is the most important. 1000 honest fans who are really interested in the content are usually even enough to earn the first money on Instagram. This is especially true for own products or freely advertised products on an affiliate basis.
For companies, you usually only become interesting from 3,000-5,000 followers. That's where their campaigns usually start with so-called micro influencers. The more followers you have, however, the more interesting you usually become for companies and the more inquiries you receive.
Summary
Instagram is an incredibly lucrative and innovative way to make money. There are various possibilities and models how to use and monetize the platform.
The most important thing is the knowledge and know-how. Nothing is given to you and you should know what you are doing and deal with the subject intensively. The more knowledge and ultimately experience you bring to the table, the more profitable it becomes.
One of the most important characteristics is to be constantly up to date. There are constant changes and updates that you should be familiar with or pay attention to.
Without knowledge, on the other hand, you run the risk of losing money and time. After all, many others also have the goal of earning money with Instagram and the competition is definitely not sleeping.