Instazood is currently one of the most popular
Instagram bots
on the market. Especially after the demise of Instagress, many have switched to the namesake Instazood. However, the software has gained some new features in the last few years and is now one of the best bots on the market. All features as well as prices / costs and our experience with recommendation of alternatives in this report.
Functions
Instazood now offers the most important functions when it comes to automating various Instagram activities. Here is an overview of the main features you get with Instazood. A large part of it has only been added over the last few months. Praise here to the development team.
Follow / Like / Comment
One of the most important basic functions is the automation of the basic engagements. This includes likes, comments, and follow / unfollow. These have been offered by Instazood for years. With numerous filters you can time and adjust them so that you can control the activity.
View Story
Meanwhile, there is also the "View Story" function. Watching the stories of smaller accounts is an easy way to get them interested. In addition, bot activity is very difficult to detect from the target group. After all, it could have been a real "View". So if you use it correctly it can be a very effective feature.
Post scheduling
For years, people have had to wait for this function. But finally it is also possible at Instazood to
to schedule posts
and plan them in advance. For all ambitious / professional Instagramer this is an absolute Plficht feature. Anyway, we recommend anyone who wants to grow on Instagram to plan the feed and the posts that are shared very well and thoughtfully.
Instazood's dashboard is truly no feast for the eyes and the developers clearly didn't invest much time here. You can find the most important functions, but the use is not necessarily intuitive. However, once you get used to it, it's not too bad. Ultimately, the most important thing is the functionality and the price you have to pay for it.
Prices / Costs
From a price point of view, Instazood was and is one of the most affordable tools on the market. The basic package with the bot is available for about $15 / month – without commitment. If you then buy the Post Manager in addition, you get a relatively good package to work with for just under $25 / month.
The Direct Manage function is not absolutely necessary and should only be used if you really need it. Moreover, we are not convinced of automated welcome message. This quickly appears spammy and everyone knows you are using a bot.
Support
Compared to Autogramer, there is unfortunately no live but at least you can find support relatively easily and contact them via email. This usually responds within 24h. So far we have always been satisfied with the support. Of course, you can always work on it and shorten the response time and offer other support options, but at this price you can't complain.
In addition, there is a large knowledge base which can be used to find answers to the most frequently asked questions and topics. This is also constantly expanded and maintained.
Experience
In our experience, Instazood is a good Instagram bot that you can use for the most important functions. The dashboard could have been designed a bit nicer, of course, and the handling is not necessarily clean. Otherwise, we did not have many failures over several months and the service was also performed as offered.
PGlmcmFtZSB0aXRsZT0iSW5zdGF6b29kIC0gZWluIGJyYXVjaGJhcmVyIEJvdCBmw7xyIEluc3RhZ3JhbS1BdXRvbWF0aXNpZXJ1bmc/IiB3aWR0aD0iODAwIiBoZWlnaHQ9IjQ1MCIgc3JjPSJodHRwczovL3d3dy55b3V0dWJlLW5vY29va2llLmNvbS9lbWJlZC9JbG1NVjlmdkwzVT9mZWF0dXJlPW9lbWJlZCIgZnJhbWVib3JkZXI9IjAiIGFsbG93PSJhY2NlbGVyb21ldGVyOyBhdXRvcGxheTsgY2xpcGJvYXJkLXdyaXRlOyBlbmNyeXB0ZWQtbWVkaWE7IGd5cm9zY29wZTsgcGljdHVyZS1pbi1waWN0dXJlOyB3ZWItc2hhcmUiIGFsbG93ZnVsbHNjcmVlbj48L2lmcmFtZT4=
Alternatives
However, there are also alternatives on the market which can be interesting for certain users. However, these differ greatly in terms of price and functionality. Therefore, you should weigh up for yourself which functions you need and also include the budget in the decision.
Autogramer – #1 Instagram Bot
The #1 Instagram bot on the market is currently Autogramer. The company has also been on the market for years and impresses with a professional solution for automating various Instagram processes. Beyond the most important functions, you also get comprehensive analytics which you can use for analysis and performance improvement. In addition, you also get a hashtag generator as well as other features.
What makes Autogramer stand out is the intelligent algorithm which ensures that the strength of the activity is selected and spread over time so that Instagram does not recognize the activity. This makes it possible to detect organic / human activity as well as possible. This is constantly adapted to the new updates of Instagram and improved.
The customer support is also very good and mostly available directly via live chat. However, as with most providers, only in English.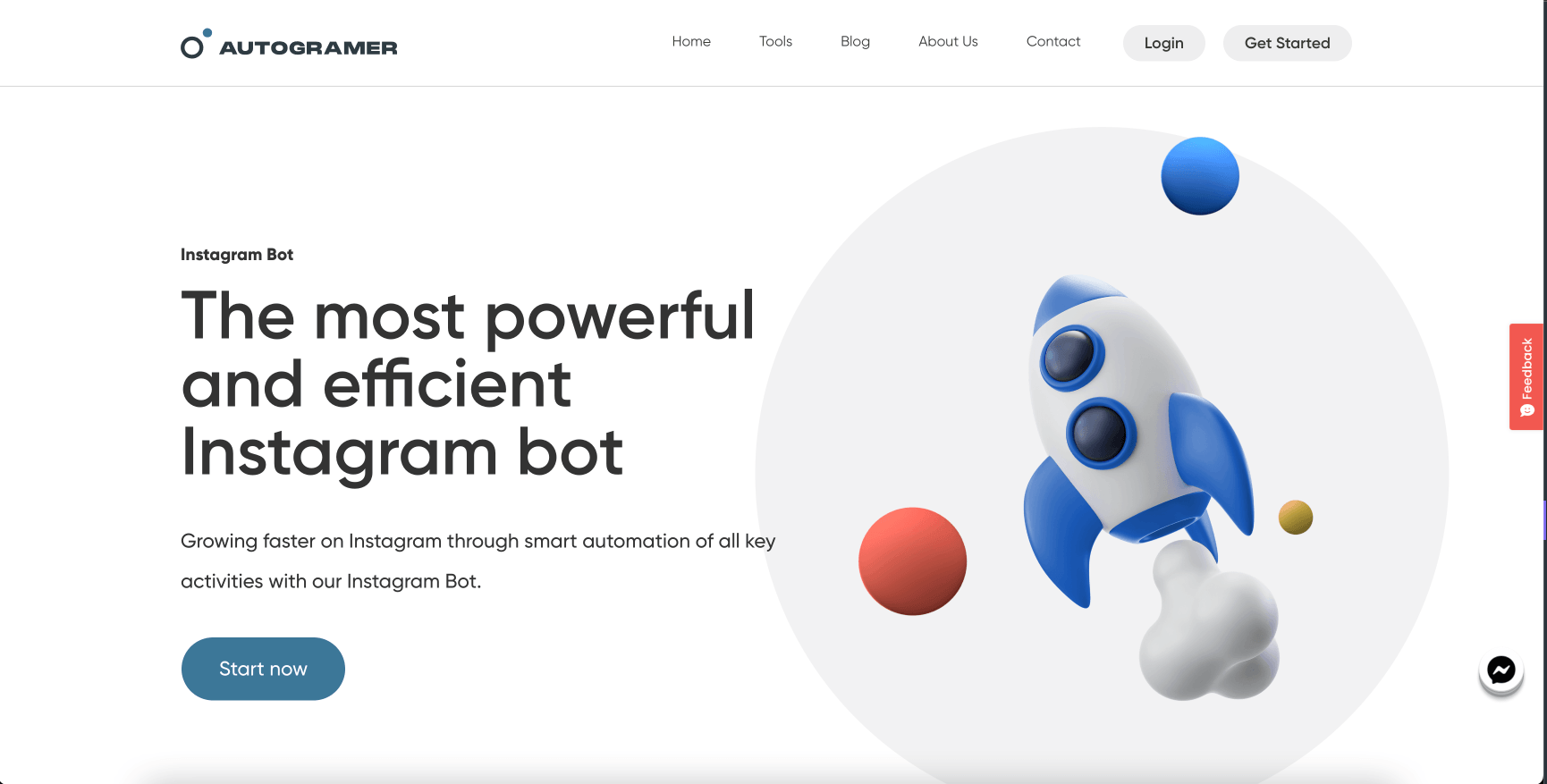 Jarvee
Jarvee is the Swiss Army Knife of social media tools and can automate a wide variety of functions for social networks such as Facebook, Instagram, Twitter, YouTube, Tumblr, etc. Among them is an Instagram bot which has at least as many features as Instazood Hood.
However, with only a few dollars extra, you can automate the entire activity of your social media presence. The entire functionality of Jarvee is too large to describe here in a short article. However, below is the link to the website with free trial version to see for yourself. However, those who run multiple channels besides Instagram will love Jarvee.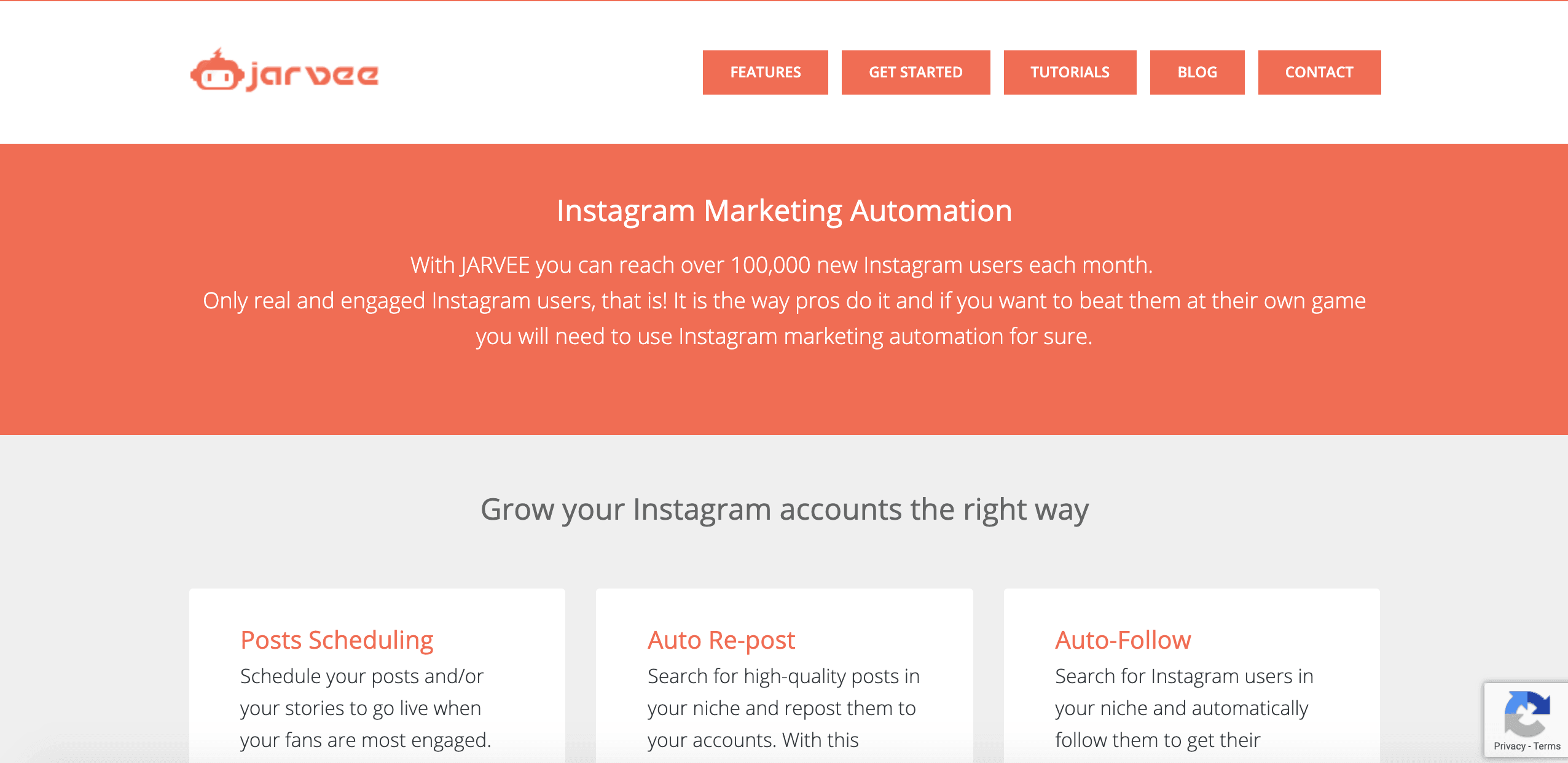 Summary
In summary, Instazood is a relatively good Instagram bot considering the price. You can't get more for so little money anywhere. However, if you are looking for an even more professional solution you should definitely go to
Autogramer
reach for. More functions, features, a better dashboard as well as the smart algorithm are convincing here.
For all those who are looking for the absolute solution to automate multiple social media channels should definitely reach for Jarvee.