Earning money online or also called earning money on the internet is absolutely trendy. Digitization has led to the loss of many jobs, but also to the creation of many new ones. Especially on the Internet there are more opportunities than ever when it comes to earning money. Unfortunately, there are many scammers who take advantage of this interest and sell fake programs or scams, so we decided to gather all our knowledge and experience from the last few years and publish it in a comprehensive objective article. Here are our TOP 20 ways to make money online and that completely serious, legal and some even particularly fast.

Afterwards, we will give extra tips and tricks as well as our experiences in practice. In addition, there is still a forecast for the next following years in the future.
Earn money online
Before we list the TOP ways to make money online we will go into basic aspects that you should know if you have the goal to make money online. You should know these so that you can approach the matter with a realistic expectation and work attitude. Too often empty and dubious promises are made which are absolutely unrealistic and unrealistic. The goal of this comprehensive paper is to provide realistic and practical insights.
Advantages online vs. offline
The main advantage of digital income is that it is location-independent. Especially younger people but also parenting and people who travel often benefit from the advantage that you can earn money from anywhere. As long as you have a stable Internet connection and a notebook, nothing stands in the way of making money on the Internet. This also results in tax advantages, as you can also place your company headquarters in tax-favorable countries. Read more at
globalsetup.com
.
Not only the place is irrelevant but also the time. Theoretically, you can start working at 11:00 a.m. as long as you get all the work done. Some people are even more productive at night and can concentrate better later in the evening. It doesn't matter because the Internet doesn't know the time. So, theoretically, it is possible to work anytime and anywhere, if you want to.
In addition, most digital businesses are easier to scale because you don't always have to trade time for money. However, processes that demand time in exchange for money are easier to outsource. Thus, the financial possibilities with an online business are usually higher than with an offline job. This is interesting for all those who are not satisfied with their current income or see no or only very slow chances for advancement.
Last but not least, the Internet is definitely the future. More and more processes are being digitized and automated, and the Internet plays a key role in this. Starting from daily shopping to consulting and completing trainings. More and more activities are taking place online – and the trend is rising. Those who are familiar with the Internet and the possibility to profit from it will get to know and use even more possibilities in the future. Thus, the desire for an online business is not only popular among many but also sustainable.
Without upfront costs
Basically, it is also possible to earn money on the Internet without any upfront costs or startup capital. Below are the top 20 options and some of them don't even require startup capital. With some (e.g. Amazon FBA & Dropshipping) you need at least 1000€ startup capital, but you can earn higher amounts faster. Depending on the financial requirements, some business models are more suitable than others.
Without previous knowledge
No matter in which field you work, the more know-how, skills and abilities you bring with you, the higher the pay. This principle also applies online just as it does offline. If you want to earn a lot of money, you should also be willing to bring the appropriate or at least learn.
However, anyone can start without any prior knowledge. Neither studies nor other qualifications (not even a high school diploma) are necessary to earn money on the Internet in various ways.
Serious and fast – Is that possible?
The following list contains only serious and legal ways to make money online. We clearly advise against dubious systems or offers. Most of the time, you lose more money than you even put in.
The speed again depends strongly on the corresponding business model. Some systems are faster to make money with than others. These are mostly based on service and you exchange time for money. Online businesses that are slower to start and take longer to turn a profit are usually more profitable and easier to scale in the long run. Every possibility to earn money online has advantages and disadvantages.
Basically, however, we advise against believing that you can get rich quickly on the Internet. Especially with little experience and for newcomers such a performance is unrealistic. However, more real compared to most offline jobs.
If you want to start your own digital business, you can learn more in this article"Building an Online Business".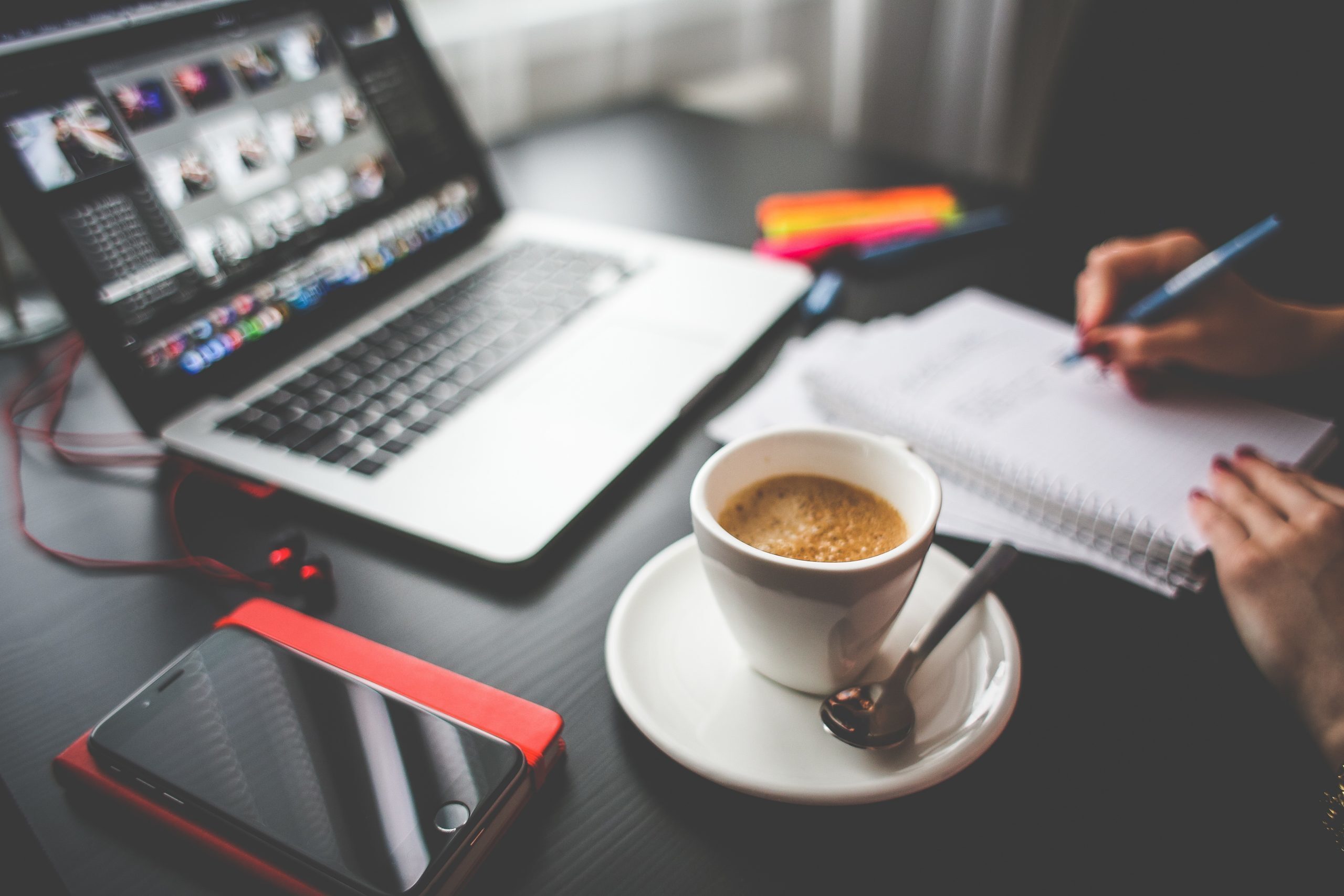 Earn money on the Internet – TOP 20 ways
Here is the list of the 20 best ways to make money online and 100% seriously and legally. They are all different and have their own advantages & disadvantages accordingly. Therefore, this is not an ordered leaderboard with rankings. Everyone should weigh the relevant aspects and decide for themselves which option suits their own resources and goals.
Invest
Those who want to spend relatively little time actively and build a long-term (passive) income still have the opportunity to invest various undervalued cryptocurrencies. Here, one should focus on the largest and most relevant companies, commodities, cryptocurrencies, first and foremost Bitcoin, and take the profit in the long run. Ideally, one benefits here from the so-called cost average effect. You invest a fixed amount monthly or weekly, thus balancing out short price fluctuations and taking long-term price increases over months and years.
The cost average effect has become known, among others, to investor legend Warren Buffet. He is now one of the richest people in the world and has understood what it means to invest regularly in strong assets with potential. After all, he himself has become rich as a result, although he also started small.
Below is a visual representation of how the cost average effect works.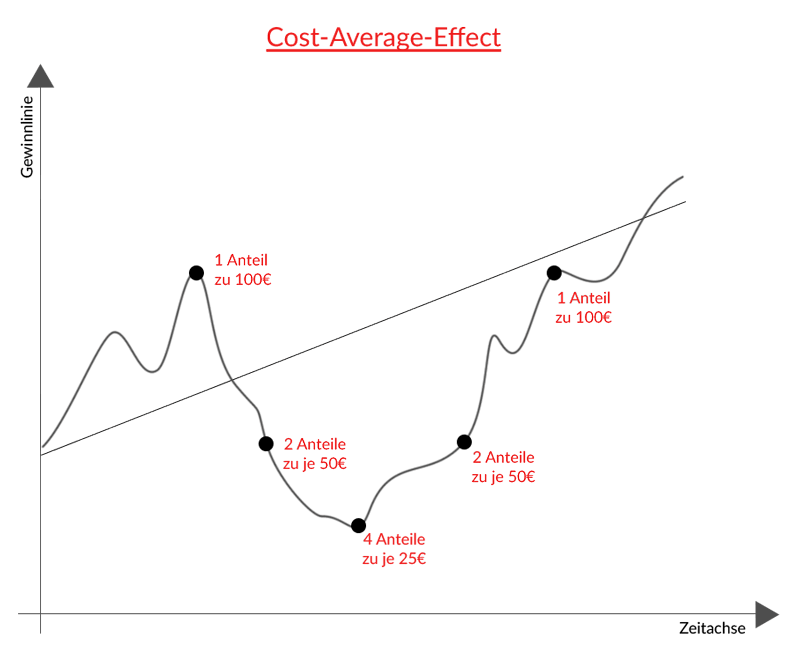 Time required
The time required here is de facto a few minutes to set up the account. On an ongoing basis, the time required is limited in that there are platforms that have automatic savings plans with a cost average effect. More on this below.
Skills needed
The skills here are limited to basic knowledge of the asset itself. For example, those who know the true value of Bitcoin know that this currency will grow much more over the years. Especially due to the fact that the general amount is limited. Unlike the Euro, Dollar and Co. which are printed without limit.
Start-up capital
Basically, there is no fixed starting capital that you need. You can set up a fixed savings plan with 10, 50, 100, 500, 1000 or more euros and thus benefit from the cost average effect.
The best platform for this is clearly Binance. The company with the best conditions, high security and a very simple user interface. The best thing about Bitpanda, however, is that you can easily set up fixed savings plans and thus directly implement the cost average effect automatically and benefit from it…. To do this, simply create a free account below, create a savings plan and profit.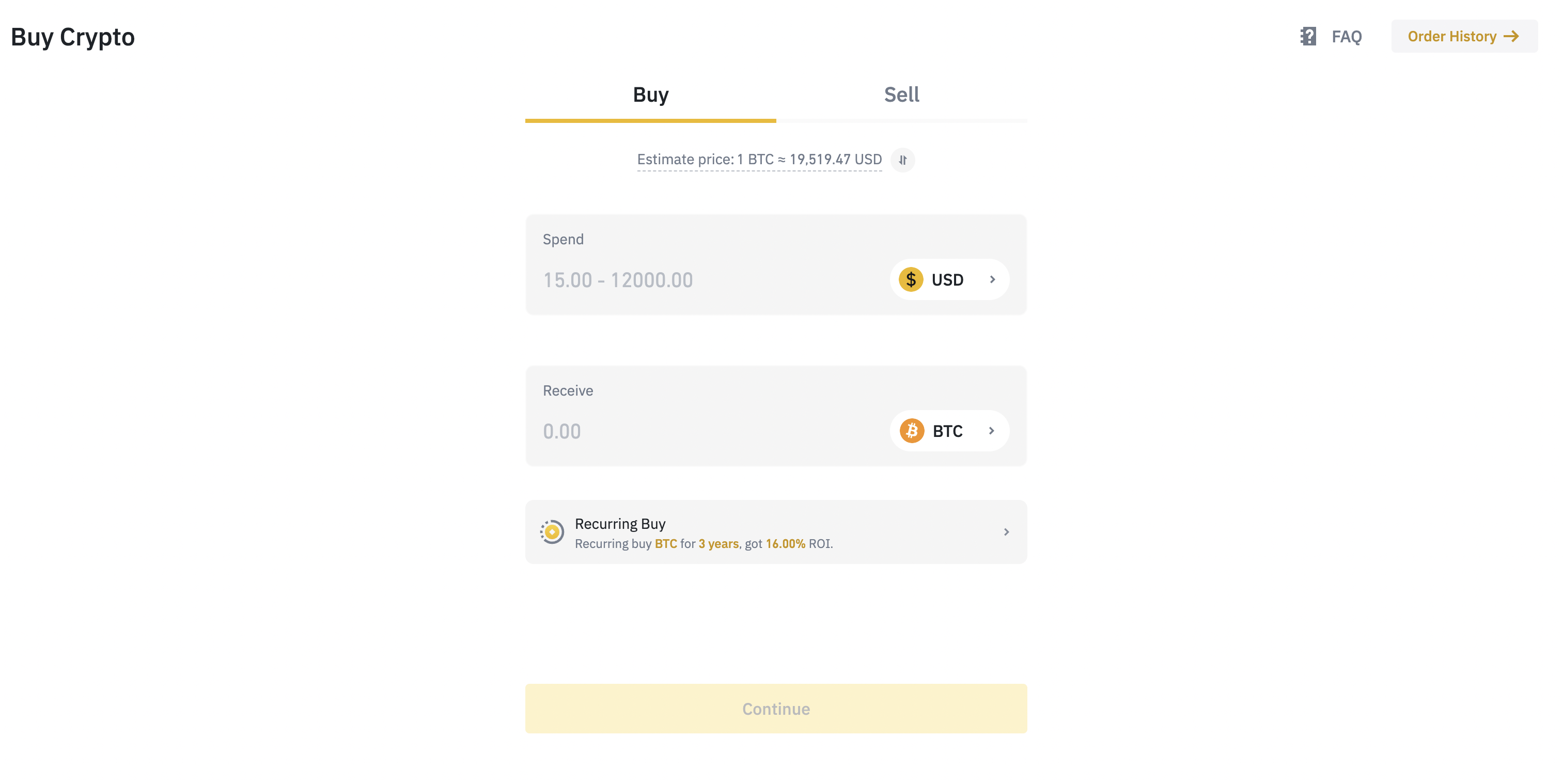 If you want to invest on a decentralized and anonymous basis, we recommend the DeFi platform
yieldflow.com
. this allows investing and increasing various cryptocurrencies.
Trading
Those who want to go a step further, deal with the subject matter more and also actively spend time on it daily can try trading. Whether stocks, forex, commodities or cryptos with trading you can earn a lot of money. The biggest advantage here is that you are not dependent on any single platform or person when trading. There are no customers, no affiliate partner programs or other factors which could affect the business. You are completely on your own. The social component is completely eliminated.
On the other hand, trading is very mathematical and analytical and not everyone is comfortable with that. However, there are people who are very talented when it comes to numbers and recognizing patterns. Trading is basically nothing more than recognizing repeating patterns in the market. There are a dozen and more rules that indicate this.
However, it must be said, of course, that the potential financial gain is as high as the risk. Many are gullible and believe they can daytrade from day 1. However, experience and know how is needed to be successful with day trading. Therefore we recommend the
free trading platform from Binance
to use. It allows to get a feel for the crypto market with little startup capital. It is by far the safest platform, with the lowest expenses, which has been ranked #1 for years by various test portals and reports.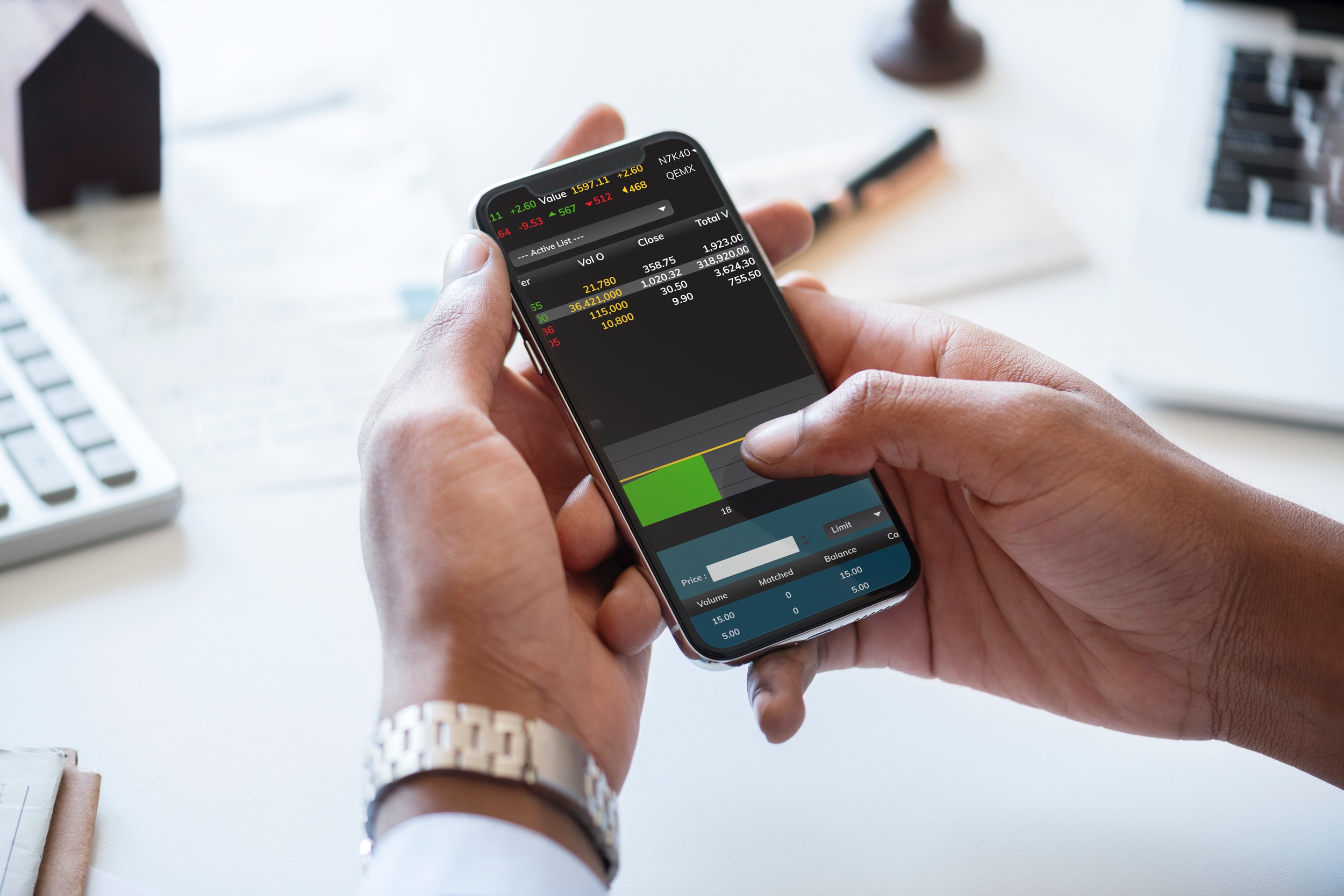 Time required
The time required depends on what kind of trading you do. For long-term trades or investments, you can theoretically check your portfolio only once a week. Day trading in the classical sense takes a few hours every day, depending on the volume.
The most time consuming part is definitely learning the skills you need to trade.
Skills needed
To be successful with trading you need a working system with rules that you follow. It takes a lot of time to learn and develop such a system. On YouTube there are already some videos in which numerous traders publish their strategies. In addition, there are courses which can be purchased e.g. from
Blockfella
.
Start-up capital
The starting capital should be accordingly in proportion to its own assets. If you have only 1,000€ in your account, you should not invest the full amount in trading, because you usually record losses in the beginning. We recommend investing a maximum of 5% of your liquid assets in trading.
Income / profit
The income in the profit depends on the capital invested and one's own abilities. If you manage to trade 1% profit every day, 10.000€ starting capital is enough to live on. However, those who start with more capital and even earn more percentages per day will earn even more profit. Therefore, it is impossible to give a blanket answer to this question.
Affiliate marketing
One of the most popular ways to make money online in recent years has been affiliate marketing. The digital equivalent of referral marketing is based on the principle of recommending products and receiving commissions for them.
Specifically, you get from the manufacturer of the products or provider of services own links provided. These are provided with their own tracking code and measure all clicks / leads / purchases achieved in order to be able to pay out appropriate commissions. The principle is very simple: You get other people to sell products from certain providers via the links provided and get paid the agreed commission.
The advantage of affiliate marketing is that you do not need your own products. This also eliminates logistics, storage, shipping and customer support. The effort required is therefore much less than if you launch your own product on the market. Thus, affiliate marketing is particularly well suited for beginners. The start-up capital required for this is also extremely low and, under certain circumstances, not even necessary. Therefore, there is also no financial risk.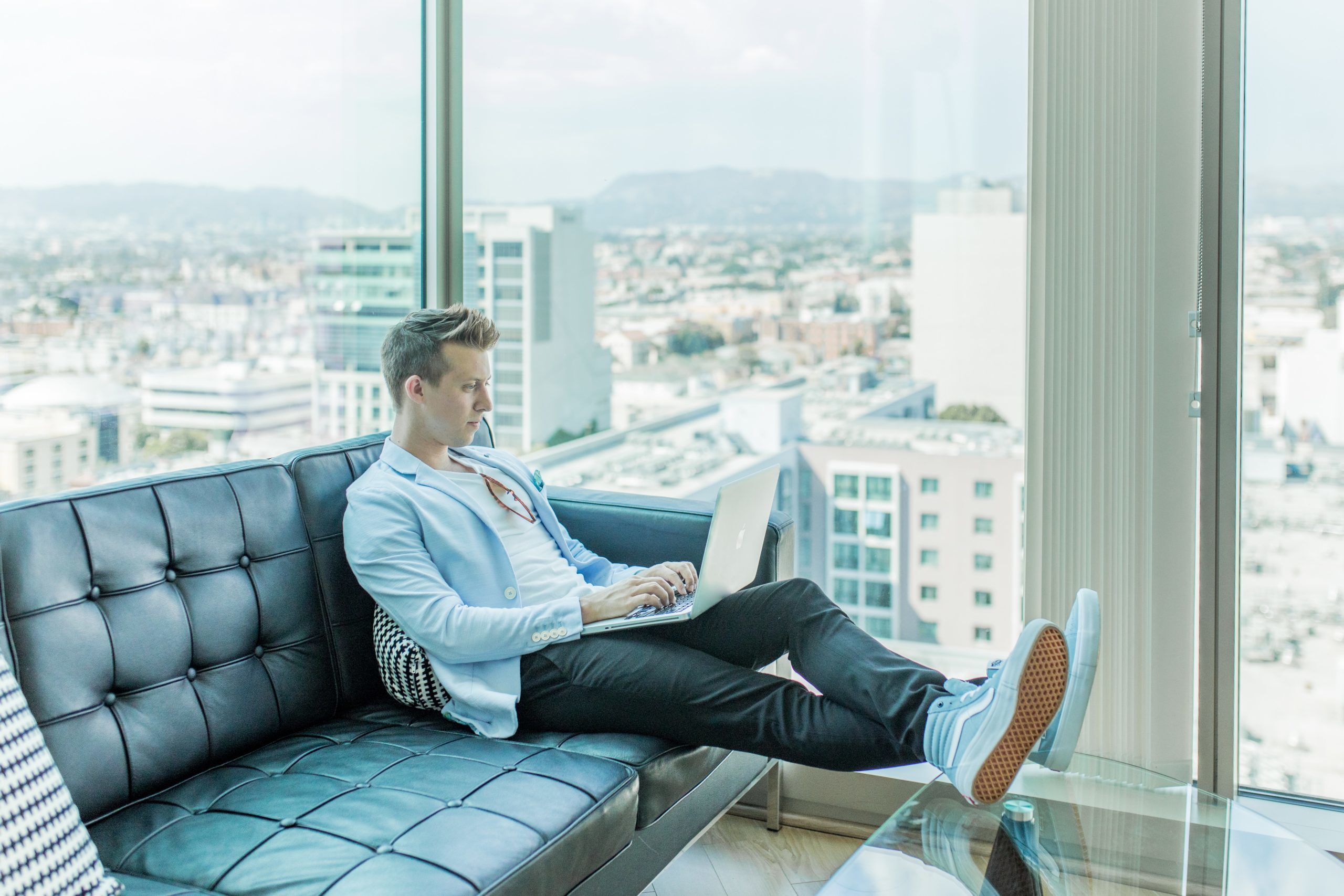 Time required
Affiliate marketing only becomes really lucrative when you do it longer and on a larger scale. Of course, you can send affiliate links to friends and family or post them on forums, Facebook groups, or any other way to make an instant profit. However, affiliate marketing only becomes really lucrative when traffic is generated constantly and over a longer period of time.
Skills needed
In order to be successful with affiliate marketing in the long run, you have to have a certain know-how. Specifically, it's about knowing how to generate high-quality traffic online and how to direct it to your offers. This is the core skill you need. However, once you figure that out and get better and better at it, affiliate marketing can be an incredibly lucrative and also automated online income.
A popular traffic source is Google. For this you need basic knowledge in SEO as well as web design. Thus, you should be able to build your website and rank it on Google as well.
YouTuber works on the same principle but is easier to implement. By making valuable videos on certain topics you can generate traffic through the platform and also attract potential customers and refer them to the affiliate links in the description.
Instagram is another platform which can be used to share helpful or relevant content. This in turn can generate followers on the now increasingly popular platform and draw their attention to the content. You can then place the affiliate links that match the content back into Stories and into the bio.
The principle is always the same but can be applied to different platforms. Depending on the platform, you need different skills and abilities to be able to rank them accordingly.
Start-up capital
Basically, you don't need any startup capital to start an affiliate business, not even a 1€. However, if you want to run a blog you should invest at least 150€ for webhosting and a professional theme.
Income / profit
Affiliate marketing can be extremely profitable however it takes time for the income to rise to a certain level. This is because the traffic and customer flow has to build up first. In addition, this also depends strongly on the niche and the corresponding products which one offers.
Digital products are usually extremely profitable. For courses or trainings there are sometimes up to more than 50% commission in relation to the turnover. If the digital product costs several hundred or even thousands of Euros, the commission paid for it is enormous. In addition, there are commissions for memberships which are distributed again month after month. Thus, it is possible to build up a passive income with affiliate marketing in a certain way.
Dropshipping

Dropshipping
Dropshipping is currently on everyone's lips and almost every online marketer is betting on this business model. This is not without reason because e-commerce is booming more than ever and more and more people are buying products online. Dropshipping is a type of e-commerce business where you send products directly from the manufacturer to the end customer. Here, too, one is virtually only a mediator. No need to store inventory or worry about handling. As a dropshipper, you only operate the marketplace, i.e. the online store.
The advantage of this is that you do not have to manufacture your own products, but only operate a virtual store. In these, one then uploads products from (mostly) Chinese manufacturers and promotes them. Again, the core skill here is promoting the store and the products. One then takes over the billing and as soon as an order comes in one forwards it directly to the manufacturer. The latter is paid and ships the product directly to the customer. What remains of the margin is retained.
The most popular model is Shopify (platform with which you can build your own store) Dropshipping with Aliexpress (Chinese platform with thousands of manufacturers of products). Meanwhile, there are also some European and American POD (Print On Demand) providers who print products on demand at low prices and send them directly to the customer. Thus, there are a few ways in which dropshipping can be done.
Time required
Dropshipping is definitely a full time job in the beginning. Initially, it is necessary to build a store, find products and test them with appropriate advertising campaigns. The time required is correspondingly high, especially at the beginning. Customers also increase the effort required in terms of customer support and order fulfillment.
Only later, when you really have a lot of experience with dropshipping and the stores already generate a very stable cash flow, you can start to outsource certain activities by means of VAs. However, it is still necessary to keep the overhead over the stores and thus one can probably never speak of an automated or passive business.
Skills needed
Basically anyone can start dropshipping but it is necessary to learn some skills in the field. This starts first and foremost with building a fully functional web store. Although Shopify is a very simple solution based on Visual Builder, you usually need some basic knowledge of HTML & CSS.
In addition, you also need to know how to run ads with Facebook, Google, Instagram & Co. to generate traffic. No traffic, no sales. However, it is possible to learn these skills within a few days and weeks.
Start-up capital
For dropshipping, ideally a starting capital of 500-1000€ should be available. Basically, the costs for setting up an online store with Shopify and uploading the products are kept within limits. However, these are limited because Shopify has a free trial(click here) and then costs starting at 9€ per month.
Income / profit
However, if you are willing to deal with the topic of e-commerce and online marketing, you have the potential possibility of a very high income. This is because increased purchase quantities mean that lower prices can be demanded from manufacturers, and since there are no logistics problems, a dropshipping business can theoretically be scaled up to a very high level.
In addition, there is the possibility to have the products labeled and to create an own brand out of it. This would then be the first step towards private labeling. A brand / label can ultimately be sold best.

Amazon FBA
Besides affiliate marketing and dropshipping, Amazon FBA is probably the most popular way to make money online. FBA stands for the Fulfilled by Amazon program offered by Amazon. Translated, this means that you send Amazon products in large quantities/quantities and Amazon then processes all orders itself (storage, logistics, shipping). At the same time, you create an associated listing on Amazon so that these products are ultimately found by Amazon.
Time required
The time investment is very high in the beginning, because you have to invest a lot of time in product research to find potentially suitable products. These must meet a variety of criteria so that they also prevail on Amazon against the competition and then sell successfully. Then you have to find manufacturers in China for potential products (mostly on Alibaba). This can also take some time as you usually have to negotiate with several manufacturers and agree on conditions.
However, once you have found the right products at a good price in China, all you have to do is send them to Amazon's warehouse, create the listing and optimize them so that they rank well.
Once the desired ranking has been achieved, the products sell pretty much by themselves and you only have to worry about the manufacturer from China delivering more goods to Amazon every few weeks (depending on the demand for the product).
Skills needed
The skills required for Amazon FBA are not as high as for dropshipping. After all, you don't have to build and run your own webshop. Amazon is a conversion optimized marketplace that works by itself as long as you list the right products and they rank well.
This is exactly the two core skills that are needed for Amazon FBA (product search & Amazon SEO). The product search usually follows a certain scheme because the products must meet certain criteria. However, this can be learned and there are enough instructions and courses for this. For the optimization of the listing so that this also converts well and ranks you need further knowledge (among other things in the area of Amazon SEO). However, this is just as learnable and nowhere near as difficult as many believe.
Nevertheless, Amazon FBA is not an absolute beginner business. However, if you are ambitious, you will succeed.
Start-up capital
Amazon FBA requires by far the most startup capital. One should be aware that all products must be financed in advance and the minimum order quantity is usually several hundred pieces. In addition, shipping costs as well as the costs for the initial advertising of the listing must be taken into account.
Even if you do not specify an exact lump sum cost, you should still expect a starting capital of at least 2000€. The exact value, of course, depends on the type of product and advertising costs (which in turn depend on the competition and the product niche) and can therefore be lower but also higher.
Income / profit
Of course, the comparatively high start-up costs are also offset by a potentially very high profit. This can even be calculated precisely with the Amazon FBA calculator and
Helium 10
continue to track. Thus, the financial success is also very well calculable. You should definitely do this in the beginning, because as an entrepreneur you should always know your numbers.
The potential profit can be quite high and there are already some who have started after months of successful sales on Amazon to label the products with the manufacturers and build their own brand. As with dropshipping, branding is a factor that can take the entire business to the next level. It is not uncommon for successful Amazon FBA Brands to make 6-7 figure sales per month.
Blog / Niche Page
Niche sites has been trending for years and can still be a lucrative source of income. Niche sites or niche blogs are about building pages on certain topics and filling them with relevant high quality content. The intention behind this is to rank these contents on Google and to bring the corresponding target group searching for these contents to the page. As soon as these are on the page, users can then be made various offers for products relevant to the topic. These products are mostly on affiliate basis from other manufacturers or own digital products.
The advantage behind niche sites is that you can automate them very easily and the cash flow becomes more and more passive in the long run. This is because Google sometimes ranks high-quality content stably for years and you only have to update it every few months. As long as the affiliate products / offers do not expire, nothing stands in the way of monetization.
Thus, the time as well as the monetary effort is quite different from dropshipping and Amazon FBA. You start with hardly any seed capital and invest a lot of time in the beginning. After that, it takes time to get the first returns. However, these are becoming higher, more stable and more passive month by month.
Time required
The time required to build niche sites is extremely high. Because for the construction of the page as well as the creation of the contents one needs several weeks or at least one month. Then you have to wait several weeks and sometimes even months until all articles are indexed and rank on Google.
Niche sites are not suitable for making a lot of money quickly. Rather, it is an initially time-consuming and slow process which can be automated and takes less and less time.
Skills needed
If you want to build successful niche sites you need basic skills in web design and SEO (search engine optimization). Thus, you should definitely have some IT affinity or at least be willing to learn the required skills.
In addition, you should of course be familiar with the corresponding niche around which you are building content. The content should create value accordingly and also be on a sound basis.
Start-up capital
The required start-up capital for building niche sites is extremely low and approaches zero. The only thing you need is a good webhost (10-20€ / month – we clearly recommend
Siteground
!) and a theme for WordPress (50€). Then you are theoretically ready to go. Thus, the financial barrier to entry is extremely low.
Optionally, you can also outsource the creation of content for a fee, although this is only recommended for professionals who have already built several niche sites and know exactly what is important.
Income / profit
The income of small to medium niche sites is usually in the 3-4 digit range. Thus, it is not an online income with which one becomes a millionaire but it is enough for most that they can quit the normal job. However, if you are ambitious you can of course expand the site further and monetize it in different ways (more affiliate programs & own digital products). With skill, you can already build up a solid 5-figure income with it.
YouTube
YouTube has long since ceased to be a platform that is purely about entertainment and cat videos. It is the television of the millennials and certain channels of German YouTubers already have higher audience figures than ProSieben, ORF or SRF at prime time. The growth in recent years has been enormous and the trend is strongly upward.
In the meantime, YouTube has become an entertainment platform, but also an educational and news platform that spans a wide range of industries. The opportunities to earn money with YouTube have also increased accordingly. It's not for nothing that you see younger and younger people who have become successful through YouTUbe with sports cars, expensive watches and other luxury goods.
YouTubers have become a new profession which offers unimagined opportunities with low financial barriers to entry.
Specifically, it's about positioning yourself in a certain niche or industry and sharing high quality and valuable content that adds value for the follower. Regularity and quality are crucial to building a following on YouTube. However, once you have achieved this, you can monetize your videos or channel in a variety of ways. The principle is very similar to a niche site, only the medium is different.
On the one hand, you can have ads displayed directly with YouTube / Google. For this you usually get 1-5€ / 1000 views. In addition, you can also link products that match the content of the video on an affiliate basis. Often, even brands approach YouTubers and actively pay them for mentioning one of the products in the videos. But of course you can also link your own products (e-books, courses, coaching or other).
Time required
YouTube is comparatively very time consuming in the beginning just like building a niche site. Because it usually takes until you have reached a corresponding number of followers from which a monetization really makes sense. The construction of a channel sometimes takes several weeks but mostly several months. The entire content production is also correspondingly time-consuming. That's why it's important to show stamina and perseverance on YouTube. This will be more than rewarded in the long term.
Skills needed
The skills needed for this are not very large. You should definitely study YouTube SEO and understand how this algorithm ranks videos and how to get recommended faster by YouTube. In addition, you need basic skills in video shooting, editing and post-production. However, these do not have to be particularly large at the beginning to be successful with YouTube.
Start-up capital
Basically, you don't need any start-up capital for YouTube as long as you have a good notebook with a webcam. Ideally, however, you should take a few euros in hand and buy a good microphone and a good camera. Because in the meantime, in times of 4k screens, the quality demands have risen sharply.
For a camera and microphone which already deliver very good results for YouTube, you should invest 500-1000€.
Income / profit
The potential income varies greatly from individual to individual and depends on many factors. The niche/industry as well as the target audience and the size of the channel influence the monetization opportunities. Therefore, it is difficult to make a blanket statement about potential income / profit. However, even small YouTube channels with comparatively fewer subscribers can be monetized well in the right niche. Especially when it comes to niches where expert knowledge is required (e.g. online marketing). These channels often make even more than pure entertainment channels with little added value, even if they often have very high click numbers.
Instagram
Currently the most popular social network in terms of activity and engagement rates, it is also an extremely good platform when it comes to making money. The original image editing platform has now become an absolute hot spot for a wide range of industries including leading fitness, fashion, personal development and entertainment. With over 1 billion members, much of the Western world is now on Instagram. Younger people in particular are especially active on the platform.
Just like on YouTube, high-quality and topic-relevant content can be used to build up accounts with a corresponding following. Once you have built up a large fanbase of several thousand active followers, you can start monetizing.
You offer products (mostly on an affiliate basis) of various kinds and link them in the BIO or the stories. Of course, you can also offer your own products such as e-books, coaching or similar. Sponsored posts and shoutouts are also particularly popular and can be very lucrative. Many brands are constantly looking for Instagram influencers for the corresponding products. In return, they are usually paid very well for the promotion.
So once you've built up an appropriate following, you can monetize the accounts in a variety of ways.
Time required
The time required for Instagram is not quite as high as for YouTube, since you mainly post pictures or short videos, but should not be underestimated. Again, the focus is on creating high-quality content that is relevant to the topic at hand, and this can take varying amounts of time depending on the niche.
Initially, just like YouTube, you will hardly make any money through Instagram. Only when you have shared a lot of content over weeks and months and have built up a corresponding follower base does it start to pay off.
Skills needed
Instagram is a relatively simple platform and the algorithm is easy to understand when you get to grips with it. Thus, accounts can be built up very well, provided that content and the niche allow it. For content creation, you should have some skill in terms of photo and video editing. However, there are many apps like VSCO that simplify the process.
Start-up capital
Basically, you don't need any or hardly any start-up capital for Instagram. In most cases, a very good cell phone or an entry-level camera is perfectly sufficient to produce the corresponding content. However, you can get good system cameras with a lens for as little as €800, such as the Sony A6500.
Income / profit
Just like YouTube, income and profit depend heavily on the niche, the target audience and follower count, and the content. Therefore, it is not possible to say in general what can be earned with Instagram. But often influencers of moderate size already earn several hundred euros per posting. Through own products and affiliate marketing, of course, even more is possible in the long run.
Big influencers like Kim Kardashian earn 6 figures for a post – as a small anecdote.
E-author
For all those who like to write and want to realize themselves have it easier than ever. It's never been easier to write a book and make money from day one. Without start-up capital. In the past, it was very expensive and difficult to publish your own book. Most of the time, the publishers cut so much that there was hardly anything left over in the end.
The Internet has completely changed the desire or profession to become an author, and digitalization has opened up unimagined possibilities. In some cases, people have even managed to write a book, publish it, and within a few weeks quit their job and write books full-time.
Due to the large number of Kindle & e-book readers, you can easily write e-book on computer, format it accordingly and upload it to Amazon (as e-book, Kindle format, etc.). This is completely free and as long as you are a bit familiar with the rankings also possible to place the book well in the respective charts / categories.
Of course, the focus here is once again on quality and added value. The better the book is, the better the rating and that ultimately leads to higher rankings and increasing sales.
In addition, there is also the possibility to publish a hardcover book and that too without any upfront costs. Because Amazon now offers its own POD book service. POD stands for Print On Demand and makes it possible to turn digital books into real print books. These do not have to be financed in advance either. There are only costs as soon as someone orders the book.
Time required
The time required to write an e-book / Kindle book depends on how skilled you are with writing or typing on the computer. In principle, however, it is possible to write a short e-book within 2-3 weeks. The subsequent formatting and uploading usually takes no more than a few hours. Thus, the time required is absolutely limited.
Skills needed
Skills other than speaking the appropriate language in which you want to write theoretically do not exist. Finishing and uploading the e-book is extremely simple and does not require any great skills. Most readers of this post know how to serve Word anyway.
But you should definitely be familiar with the topic you are writing about. The content of the book is ultimately the bottom line and crucial to the success of the book. In addition, you should look at the competition and think about the other offer in terms of positioning. How can I add value or how can I create more value for the reader than others?
Start-up capital
Start-up capital is generally not required unless you hire someone to write the book or do the formatting. But this is usually very expensive in German (writing), because there are no German-speaking low-wage countries.
Only for the promotion of the book you can optionally include some marketing budget or PPC costs in the beginning. This helps the book get better rankings.
Income / profit
With good e-books, you can definitely earn a few thousand euros a month on the side. As long as it offers good content, as mentioned above, and is shared and bought accordingly, you can expect a lucrative income. The advantage in this is that the income can be automated very easily or the cash flow becomes relatively passive after a successful start and good rankings.
Online marketing agency
Another way to make money online is to open an online marketing agency and help other businesses attract customers online. There are endless possibilities from web design to SEO to social media marketing agency. As an online marketing agency, there are many ways to help other businesses with their digital marketing.
Many companies already know how important the Internet has become and that the future lies there, also in marketing. The interest in and demand for online marketing is correspondingly high. As a freelancer or small online marketing agency, you have the opportunity to meet exactly this demand and offer appropriate services. This can be done both offline and online.
To be able to offer this, however, one should have the appropriate know-how. The fastest way to do this is to learn directly from the most successful experts in the relevant industry. We picked up Tai Lopez's SMMA (Social Media Marketing Agency) program and adopted his techniques and tricks.
Time required
The time required depends on the service you offer. Web design is usually very time consuming just like SEO. On the other hand, social media marketing or the creation of Google Ads is comparatively not as time-consuming. Facebook Ads can also currently be created with comparatively little time effort, but it is precisely here that demand is particularly high.
Skills needed
Anyone who offers a service to others and charges money for it should definitely know what he is doing. However, this knowledge can of course be learned. It is best to start with a simple area and work your way up step by step. Social media marketing is an easy place to start for someone who wants to start their own business in this area. The most important strategies can be learned within a few weeks and then sold expensively to companies.
Start-up capital
Theoretically, you don't need any startup capital except for creating your own website. Hosting + theme together cost no more than 200€ for a year and are absolutely enough for the beginning. Other costs are possible courses which you should buy before but also continuously. Because the more you know, the more you can ultimately offer. At the end of the day, you're selling nothing but know-how.
Income / profit
The income at an online marketing agency depends on the skills you bring with you. If you are capable and can offer companies serious added value, they are usually willing to spend high monthly sums and be looked after accordingly. For example, you can also negotiate a 10% share of the revenue generated. For this, of course, it is necessary to track everything precisely to know where the sales really come from.
But basically, pricing is based on skills and track record. At the top are paid over 1000€ / h and not infrequently.
Gaming / E-Sports
Gaming / e-sports are currently very trendy and are highly regarded, especially in Asia. In recent years, the events as well as tournaments and prize money in the various e-sports have risen sharply. The trend is still rising because more and more people are interested in digital sports.
League of Legends, World of Warcraft, Call fo Duty, Minecraft and many more enjoy great popularity. What used to be a hobby can now be turned into a profession. On the one hand, the skill counts, if you want to be successful with it professionally, but also the entertainment value for the fan community. Even if you're not the best gamer, you can build a large fanbase via YouTube & Twitch through high entertainment value. Some of the lifestreams have higher viewing figures than many TV stations during prime time.
Money can be earned, for example, through sponsorships or winning prize money. Of course, this works only if is good enough and achieves appropriate results at the tournaments.
However, if you have a lot of followers on Twitch, YouTube, etc., you can earn a lot of money through Patreon, Adsense, sponsorships, merch and affiliate marketing. Popular gamers not infrequently earn 5-6 figure monthly incomes through these channels.
Fiverr, Upwork & Freelancer
As a freelancer, you can offer your skills extremely well on Upwork, Fiverr & Freelancer. Starting from graphic design, SEO to video editing & animation, you can list all services on these platforms and work online. Payment is secure and made in advance. If you have certain skills that are in demand, it is worthwhile to offer them on the appropriate platforms and thus build up an income. The time allocation is completely free and is paid according to performance. However, this is dependent on one's own abilities. Here to the platforms:
https://fiverr.com
https://www.upwork.com/
https://www.freelancer.com

Virtual Assistant
For all those who have absolutely no experience but still want to work online can offer themselves as a Virtual Assistant. This person performs typical activities such as customer support, order management, accounting and other tasks for other entrepreneurs. Initially, this is ideal for working independently of location and still having a regular income.
Again, platforms like Fiverr, Upwork & Freelancer are excellent for this. There you create your profile and offer yourself as VA short for Virtual Assistant. The only requirement most VAs must have is fluency in the language and basic office skills. The advantage is not only to have an online income but also to be able to work with already successful online entrepreneurs.
Surveys
Another way to earn money on the Internet without any previous experience is through paid surveys. Companies and research institutes offer the opportunity to participate in surveys and get paid for it. These surveys relate to a wide variety of topics and can all be completed online. The pay varies and depends on the survey, but can easily keep up with a normal office job on a daily basis. At least in the short term but definitely not in the long term.
Even if it's not the most exciting or lucrative job, you can actually earn money by taking surveys.
Stock photos / stock videos
Photographers & filmmakers already know about it but you don't have to be a total pro to make money with stock photos or stock videos. Stock is short for "On Stock". In concrete terms, this means photography or films which are produced in stock and can be used universally. Classic examples are business photos, photos of cars or simple videos of someone doing sports (e.g. push-ups). These are often purchased by advertising agencies and used for commercial purposes.
As a stock photographer or stock filmmaker, you can produce them yourself and list them on stock platforms like Shutterstock, Big Stock Photo or other platforms for free and offer them for paid download. Mostly you earn only a few Euros per download but if the photos / videos are good and get regular downloads you can earn very good (passive) money.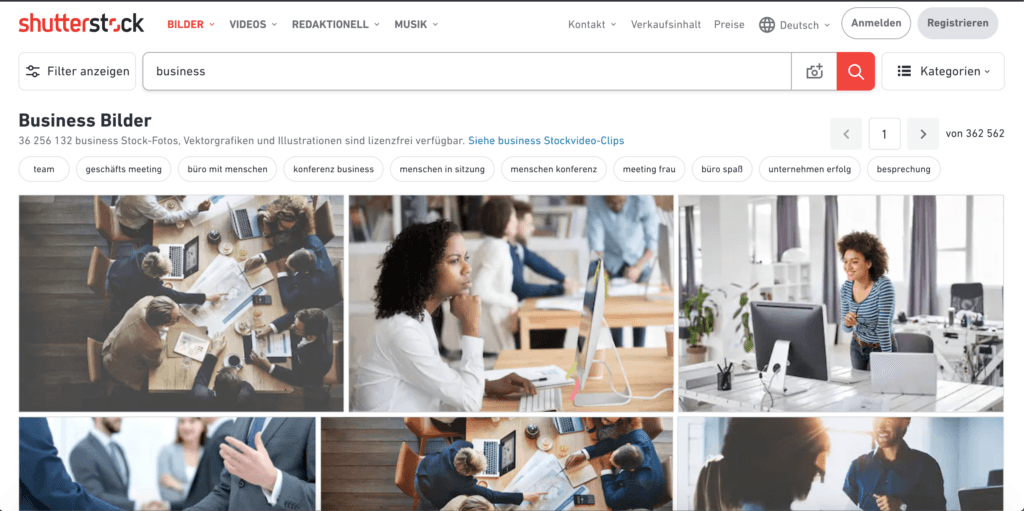 Apps & Plugins
As a developer you also have the possibility to list applications, themes and other tools as well as extensions on different platforms and to charge money for the full versions. Thereby you can be paid once but also recurring (by monthly subscription costs). The basic requirements for this are technical understanding, programming knowledge and basic marketing skills.
An example of this would be to develop apps for the App Store or Google Play and offer them for download. In this case, you can even generate additional revenue by placing ads. However, the basic revenue is the payment for the app or the full version. As long as you get into the charts for certain trending keywords you can earn very well with it. But that was a very obvious example.
The possibilities are much more diverse than you think. There is also the possibility to build apps for Shopify, WordPress or other CMS. These are currently very trendy and really live on good plugins. Interest in it is correspondingly high.
But you can also program whole themes and templates for it. These are accordingly even more lucrative and can be sold for +€100 per download.
Sports betting
Sports fans take note – for years now there has been the possibility to place online sports bets and earn money with them. However, this option is also not for career changers but exclusively for professionals who are very well versed in the respective sport. Some overestimate themselves, get emotional and therefore lose a lot of money. However, if you remain calm and rational and are also very knowledgeable you can earn good money on the side with sports betting.
Online poker
Those who are very good at poker can also participate in online poker tournaments. There are now increasingly higher prize money and with a little skill and ability, some poker players have already built up a solid income. This can be correspondingly high, but is absolutely dependent on one's own abilities, which one brings along. In addition, you should stay away from dubious providers and only play poker on the largest and safest platform.
Second hand flipping
In German-speaking countries, there are numerous flea markets or second-hand markets where you can buy a wide variety of things. From art to cars to furniture, you can find everything on platforms such as Shpock, Willhaben & Co. If you know your way around certain industries or niches, you can find some bargains and buy them at a low price. Then you can, possibly even repair or restore them and resell them many times over.
Second hand flipping is an absolute trend in the US and absolutely not to be underestimated. There are many people who sell things at low prices out of cluelessness or lack of money.
Experience
We had the most experience so far in dropshipping, affiliate marketing, Amazon FBA and of course as an online marketing agency. In our experience, these are also the most popular and currently the most lucrative ways to make money online. That is why we have listed them first.
In principle, it is possible to learn all these things via YouTube, blogs and other free content, but it is much faster to buy a course. From experience, you save an enormous amount of time and, in the long run, empty money if you immediately learn from the professionals and accept their tips.
Own experience is important, but it can also be expensive and cost a lot of time.
Recommendation
Finally, a few thoughts or recommendations from our perspective. These are generally related to the topic of making money online and online marketing.
General recommendation
Our recommendation regarding the desire to make money online is to clearly define what you want and what your goals are. The possibilities on the Internet are limitless and the potential to achieve financial success is correspondingly great. But the opportunities also demand different abilities, skills, and basic time and monetary requirements. Thus, you should inform yourself in advance as well as possible and weigh what makes the most sense for you. Just because someone has set up a dropshipping business in a very short time doesn't mean that you will be successful with it yourself or even want to be.
So you should think carefully about what you are getting into and what your ultimate goal is.
In addition, a large portion of realism is required. The Internet is not a fully automated money printing machine as many might wish or dream. Just like in most offline jobs, a lot of know how, experience and appropriate skills are required. Many underestimate this and are disappointed when they are not swimming in money after a few weeks. This idea is simply unrealistic for most.
However, with hard work and determination it is possible to achieve financial success which is very difficult offline or takes much longer. But this demands just as much hard work accordingly.
Course recommendation
As mentioned before in the experience section, we clearly recommend beginners to buy a course. Even if many shy away from it and want to earn money right from the start, it is an investment in itself. No matter which successful person you ask, they all live by the same principle. Invest as much time and money as possible in personal development. One's self is usually the most lucrative investment. With this in mind, we have linked our course recommendation above in each case.
Summary
There are countless ways to earn money on the Internet in a serious and legal way. In the future, this topic will become more and more relevant and digital competence will always be in demand. More and more jobs are based on digital skills and are also offered by companies. The Internet is definitely the future and is growing stronger and stronger.
As an independent entrepreneur, it's never been easier to make money on the internet and the opportunities are almost limitless. The ones listed above are just some of the most popular but there are many more. But even as an "employee" or "freelancer" you can earn money on the Internet extremely profitable.
However, you have to decide for yourself which online job is the right one for you, as they are all different and have their own advantages and disadvantages. Accordingly, it cannot be said across the board that the dream job exists on the Internet. Some opportunities yield profit faster than others and also require less start-up capital. On the other hand, there are incredibly lucrative opportunities in the long run which require an enormous amount of start-up capital and skills.
Accordingly, however, it is up to you to seize the opportunity and take advantage of the unimagined possibilities that are currently arising through digitization and the Internet. For those who are willing to work hard and bring the appropriate will and determination, a lot is possible.